Barcelona, ​​May 5, 2020.- According to the Global Kitchen study, the kitchen is emerging as a multifunctional and hyperconnected space, in which smart home appliances will not only facilitate cooking but also the organization and purchase of food at home.
Although the technological change of robot cooks, smart ovens, countertops where you can watch videos and project recipes is yet to come. What is already a reality today is the use of social networks for cooking.
As in many other areas of everyday life, social media is routinely used to gather information and share experiences on new dishes and ingredients, learn about new recipes, or introduce changes in diet.
Social networks take the lead over smart home automation and devices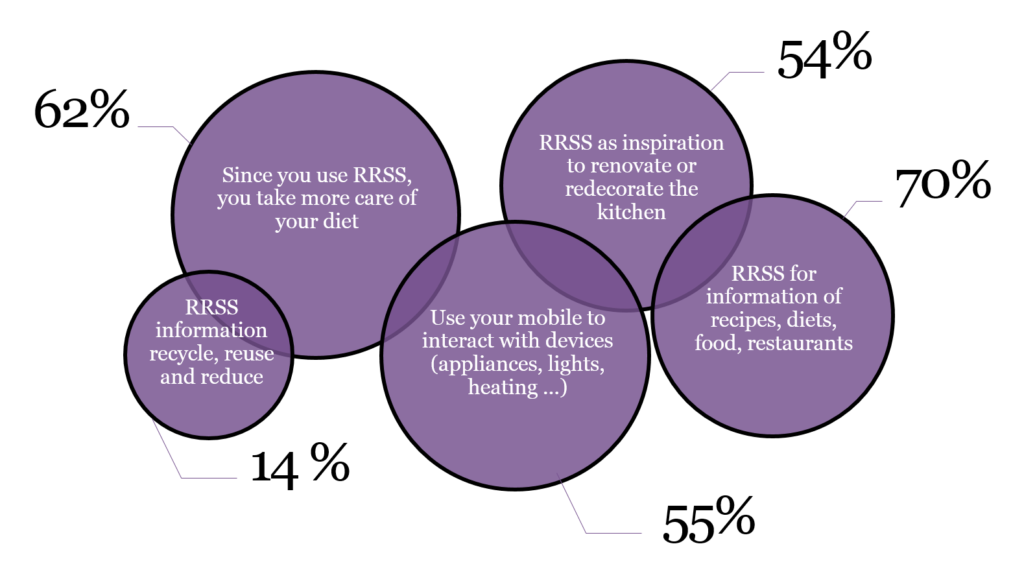 Social networks not only connect us with those family and friends that today, due to confinement, we have at a distance, but they also offer us solutions and novelties to vary in rich, original and worthy meals for any chef.
The future of kitchen 5G is coming.
It will not be long before you enjoy hyperconnected kitchens not only with the other household appliances in the house, to manage them through the mobile phone, but also with the incorporation of those smart appliances that will allow us to have a novel and technological operation in our home.
As is the case, of countertops where we will not only be able to cook but also see recipes, make a call or watch television; ovens with screens to know the cooking states, plan a meal; fridges or microwaves with screens to see messages, recipes or even Netflix.
Expert opinion
"Technology should make it easier to immediately know what's in our food" Xevi Verdaguer, Psychoneuroimmunology specialist
"In both professional and domestic kitchens, the immediacy of access and the dissemination of information are a great opportunity to broaden our knowledge." Mauro Uliassi, Chef
"Digitalization greatly influences which foods are cooked and how they are cooked, while also generating greater interest in experimenting with food. .." Nita Mathur, Sociology Professor
#IStayinthekitchen
The Global Kitchen study, presented in 2019, is based on a consumer survey in 9 countries (Spain, Italy, the United Kingdom, Scandinavia, the United States, Canada, Australia, Singapore and the United Arab Emirates) and on the expert vision of 23 professionals from different specialties.