The kitchen space should be both inspiring and functional to create a place tailored to your lifestyle.
Individualized cabinet interiors and good lighting help you to organize the space and better plan the activity in your kitchen.
A perfect kitchen is about more than just good looks. It's about creating a space that seamlessly combines style and function, an inspiring place tailored to your style for a positive impact on your life.
The kitchen should be "smart", comfortable and well organized. Be a more comfortable place. Kitchen planning starts with you and your family deciding how you want to use your kitchen.
The Silestone Institute and Häfele Herrajes explain the importance of cabinet interiors for a perfect kitchen.
1. Each module counts
What until recently seemed unthinkable is now a viable and functional reality: stone fronts for your kitchen units, in contemporary designs with the maximum guarantee of functionality and durability. There are doors with stone combined board that reduce the weight of traditional doors by 75%.
2. The drawer, that great unknown
Replace traditional base cabinets with drawers and stop having to crawl across the floor to reach what you have at the bottom of the cabinets. With deeper drawers you can store pans, pots and pans, etc., with ease. To make the most of narrower spaces you have our pull-outs (from 150 mm wide) and get easy storage for items such as bottles, tea towels and baking trays.
3. Lighting. With light everything looks better
The kitchen is no longer what it used to be, now everything is taken care of in detail to achieve a space to enjoy while cooking. LED lighting inside the kitchen furniture contributes to this. These are details that make the kitchen unique, functional and much better. Light changes spaces. The interaction of light in the room and light in the furniture has a great influence on well-being.
Light arouses emotions. Lighting situations trigger associations: romantic, cozy, relaxing or cold. Thanks to lighting, we can highlight functional areas with uniform, bright light, adding to the overall illumination of the space.
By creating the right lighting scenario, shelves, corners or surfaces can be accentuated, such as the effect achieved with the new linear lenses. With this innovation, LED strips can be used to perfectly illuminate kitchen worktops with homogeneous, glare-free light.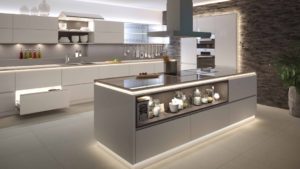 4. Tall furniture and how to decide its opening for maximum comfort.
The tall kitchen cabinets, usually provide an aesthetic note in the design and with the right hardware functionality and ease of use is imposed on the wall units liftable. The kitchen wall units can be equipped with upward hinged opening, a system that optimizes space and accessibility very well. Tall and overhead cabinets characterize the image in the kitchen. And they offer at the same time storage space and opening types, which adapt to your body size and the space offer of the kitchen. There are strong pull-out fittings that take up less space and come in a wide range of colors.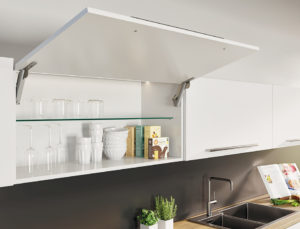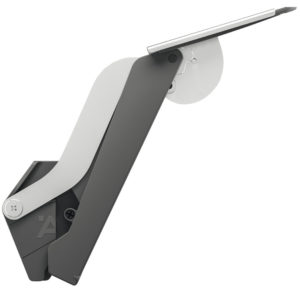 5. Pull-out hardware. Order and design in the kitchen
In today's kitchen design, convenience is already a basic requirement. Pull-out and concealed fittings allow convenient access to hitherto seldom used corners. Electrical appliances can now be stored and protected in a single movement – by means of shelves with shutters and electrical connection – without losing the elegance and design of your kitchen. There are solutions for any type of kitchen corner unit that raise its contents above the worktop, so that you can surprise any of your guests.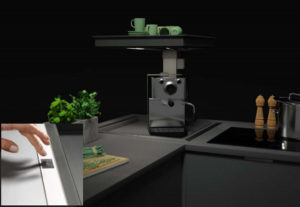 6. A good accessory goes with everything.
Order in the kitchen is part of the design. Getting to have a place for everything and that everything has its place. Organize the removable elements and drawers with trays, adjustable baskets and division of compartments, this is the useful use of narrow gaps. In today's kitchen there are a multitude of accessories that not only provide functionality but also embellish the interior of our kitchen.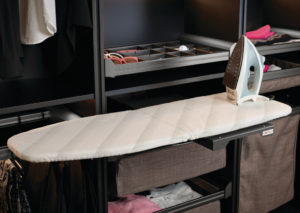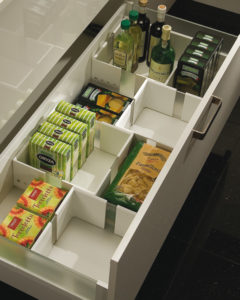 If you're short on space and need to store a lot, you need to look for solutions to help you make the most of the space you have. Ironing boards or pull-out tables that fold into drawers when they are not needed, worktops that slide out to create a breakfast bar: these alternatives can give you a real wow factor and help your kitchen meet all your needs.